Sheer Descent Waterfalls
Sheer Descent waterfalls produce a clear arc of water with a wide range of effects. The design can be a focal point or just a subtle effect that enhances your pool experience. Adjusting the height of a waterfall can create drama while adding the benefit of a pleasant sound which can help overcome noise from the outside world. A waterfall can also be a fun place to get wet and even create a secret hideaway behind the falls. The possibilities with a Sheer Descent Waterfall are endless and can enhance the beauty of your pool environment.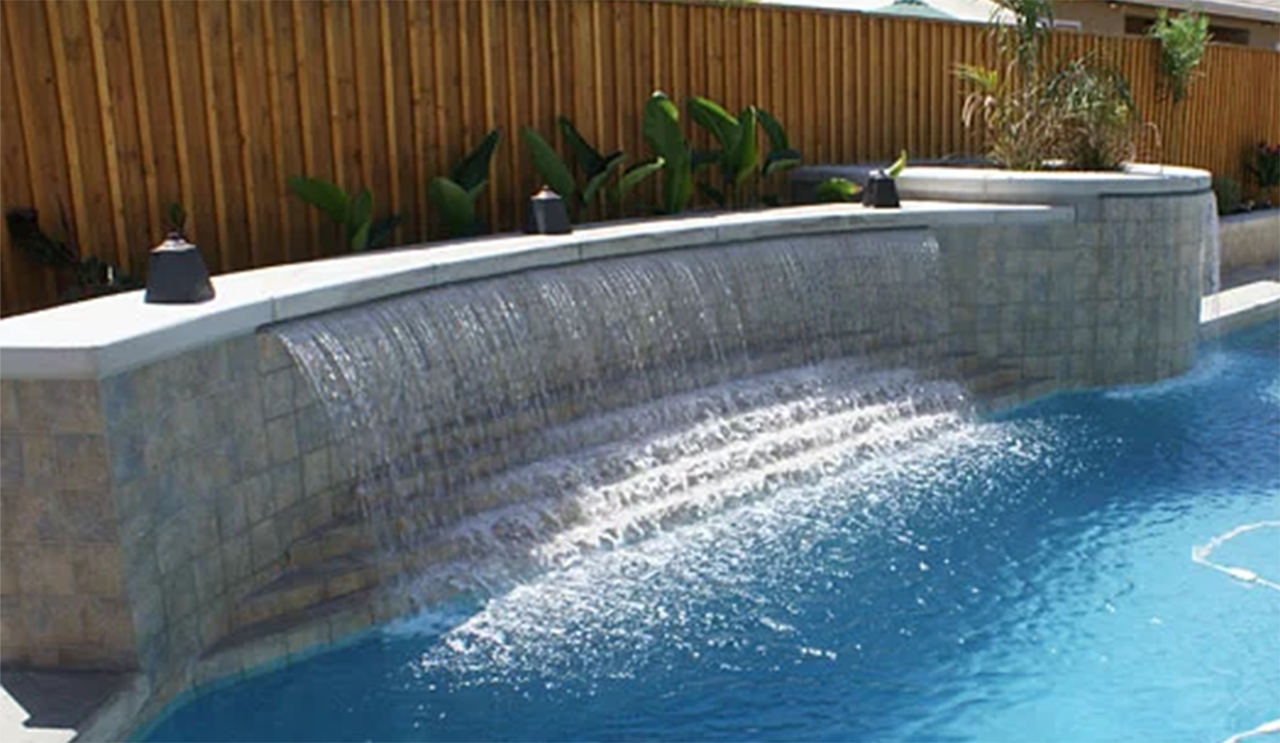 Modern Water Fountains
State of the art examples of swimming pool fountains take your outdoor design to the next level.
Rock Waterfalls
Creating a natural flowing waterfall over rocks for a one-with-nature approach to your pool area. The organic flow of rocks and plantings can blend your water feature into the surrounding landscaping.