Pool Sun Shelf
This pool feature was once exclusive to high-end hotels and resorts, but now a Pool Sunshelf allows you to enjoy the luxurious resort feel in your backyard. Designed as a flat, shallow area in your pool, before the deep end that allows the space to relax on a lounge chair, get your feet wet or tan in your private oasis. A sun shelf is sometimes referred to as a Baja shelf, tanning shelf or even a tanning ledge. Any way you put it, the feel just adds relaxing luxury.
If you are considering a swimming pool remodel, the addition of a sun shelf is a smart touch of luxury that can be designed into just about any pool with a variety of sizes and shapes to complement the look and feel.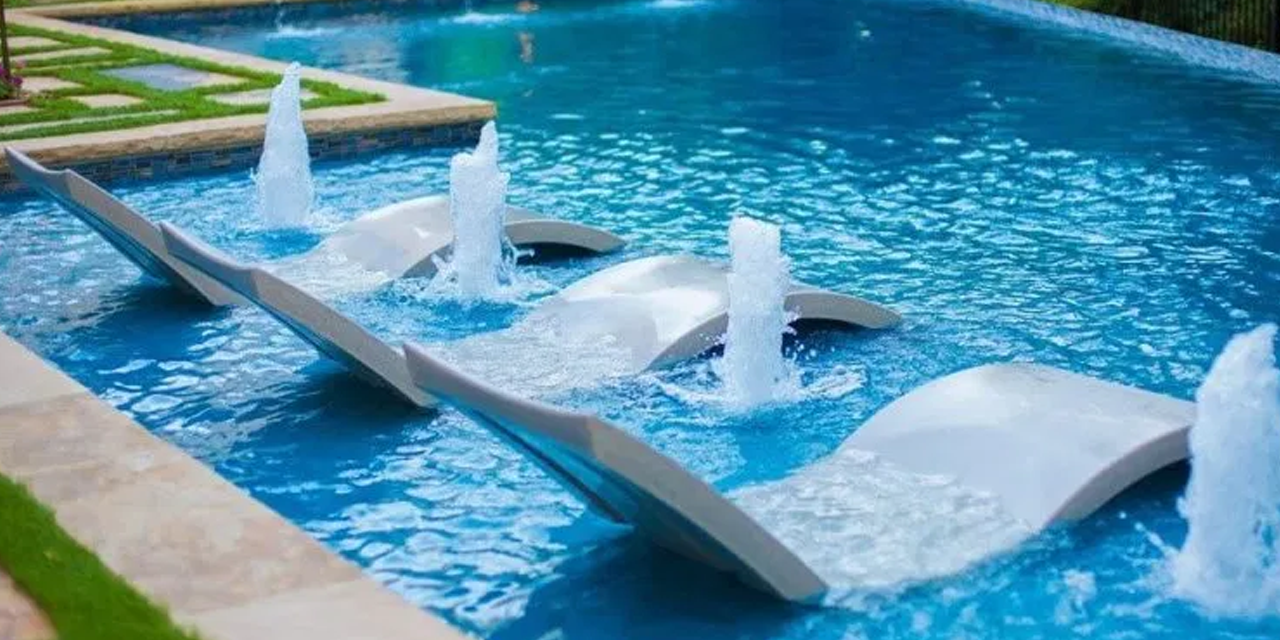 Different Ledges to Fit Your Style
Are you considering having your swimming pool remodeled? Adding a sun shelf can be a great addition that will give your pool a more upscale and luxurious feel and be very functional, too. The shallow area creates a lounge space for tanning or a safe play area to sit with children without entering the deep swimming area. Because a pool sun shelf is perfect for just about any pool design and can be designed to fit a variety of sizes and shapes, it is an ideal upgrade to any swimming pool. Working with the team at Pools Finishing Inc, remodeling and designing a sun shelf into your existing swimming pool design is quick and easy. A sun shelf has the potential to take your pool from "nice pool" to "Wow That's Amazing" giving you one of the best bangs for your buck.
The Luxury Lifestyle is Ready for Your Backyard